Today the team started their outreach at Grace Primary Extension, where they shared the Gospel of Jesus Christ with about 150 students from grades 5 through 7 and their teachers. The Gospel was presented by using the "rope trick", and by distributing several gospel tracts. The team sang a few songs, Pam shared her testimony, and Sean spoke on the "last train to safety", relating that story to the pending judgement of God.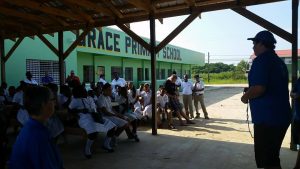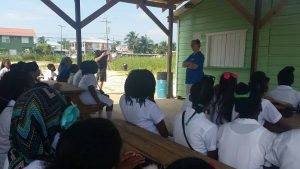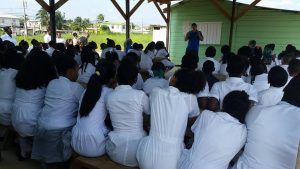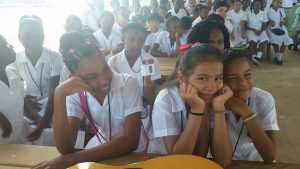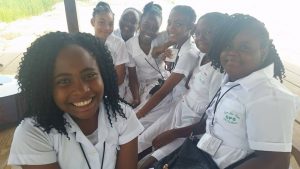 After the ministry at the school the team went to the local prison where God opened many doors. First we were taken to the FM Radio station called Jeremiah 33.3 FM. The team sang a couple of songs and each member introduced themselves on air. This FM station broadcasts Christian programing to all the inmates and to the public up to a five mile radius around the prison.
We were then taken to the prison chapel to present the gospel. Sean shared his testimony; Tim gave a sketch board presentation; and Micheal presented the "rope trick". The majority of the audience spoke Spanish so a translation was provided by Sean. Gospel tracts were also distributed after the presentations. 
In the afternoon the team went to a youth detention center where again the team presented the gospel. Pam gave her testimony; Bruce presented the rope trick; and John presented a gospel message.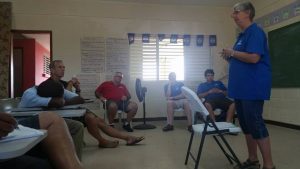 After a long day, Miss Myrna of Grace Chapel prepared and served the team a lovely multi-course supper in her home in Belize City.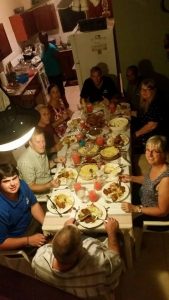 -John for the team
Like and follow eTeams on Facebook for more news and updates!