Meredith B, Pennsylvania, Ireland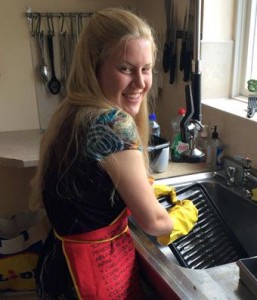 I wasn't sure if I should go to Ireland because of financial issues, but the Lord told me to go, so without me asking anybody for a dime the Lord gave me over and above what I needed.
I learned that witnessing (though not always) can be a joyful experience.
When I got back I was able to create a summer evangelism schedule for my church. We have been evangelising all summer and it has been an encouragement to the few others in my assembly who are interested in evangelism.
It was the one of the best experiences of my life. The Lord really used this ministry to bless me personally. The strong focus on evangelism is one of my favorite parts of this ministry. I was encouraged in my journey of sharing the gospel with others.
Kathryn D, Manitoba, Ireland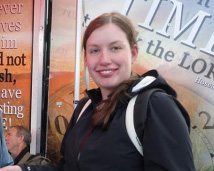 The highlight of my eTeam experience was the people I met in Ireland in the local assemblies as well as the team members. Everyone was very welcoming and genuinely cared about others, and it was very encouraging to meet other believers with the same beliefs, even though they live in a different country or province.
The best lesson I learned about trusting the Lord to provide for my needs was obtaining the financial support to go on the trip as well as stay on for the extra week. Everything I needed was provided.
The best lesson I learnt about cross-cultural missions is that it is important to prepare and read ahead about the culture of the people you will be working with. The better prepared you are the better you will be able to understand the people and their perspectives.
I would say that a short term mission trip with eTeams is a great way to meet new people, experience a new culture, help people by reaching out to them with the gospel, and deepen your faith in God.
Kaitlyn H, Ontario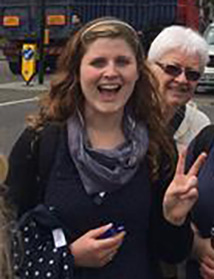 I cherished every moment during my time in Ireland. Now I'm cherishing the memories. I'm so thankful that I was able to have that experience. I've learned so much these past few weeks and I won't ever forget it. Clarissa T, New York
The experiences God gave me, even though they were sometimes emotionally and spiritually challenging, along with the people I met have honestly changed my life.
Ruth B, Ontario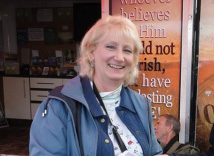 There is great joy in serving The Lord…it goes well beyond 'happy'…there were times when I was doing street ministry, handing out material or talking to someone about my faith, when I couldn't stop smiling. I felt incredible love for complete strangers and experienced a miniscule sense of God's love for me.
Laura L, Ontario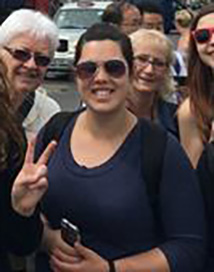 The best lesson I learned is that it isn't necessary to be a trained, super confident evangelist in order to tell people about the Lord. As long as you have a willing heart, God can use anyone to increase His kingdom.
Derrinda S, New York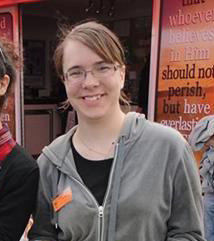 It was an amazing experience for me, and I learned so much!!!! Now I shall sleep for a very long time!!!!!!