Sunday June 30 was a more relaxed day for the team. Kevin preached at Shankill Bible Church on Hebrews chapter 11 on the faithfulness of Moses. We then enjoyed a fantastic fellowship lunch with members of the church. In the afternoon we completed our last team orientation session in preparation for the summer project at Shankill starting Monday July 1. In the evening the last member of our team arrived, and the rest of the evening was spent getting ready for the various responsibilities each team member has for the summer project.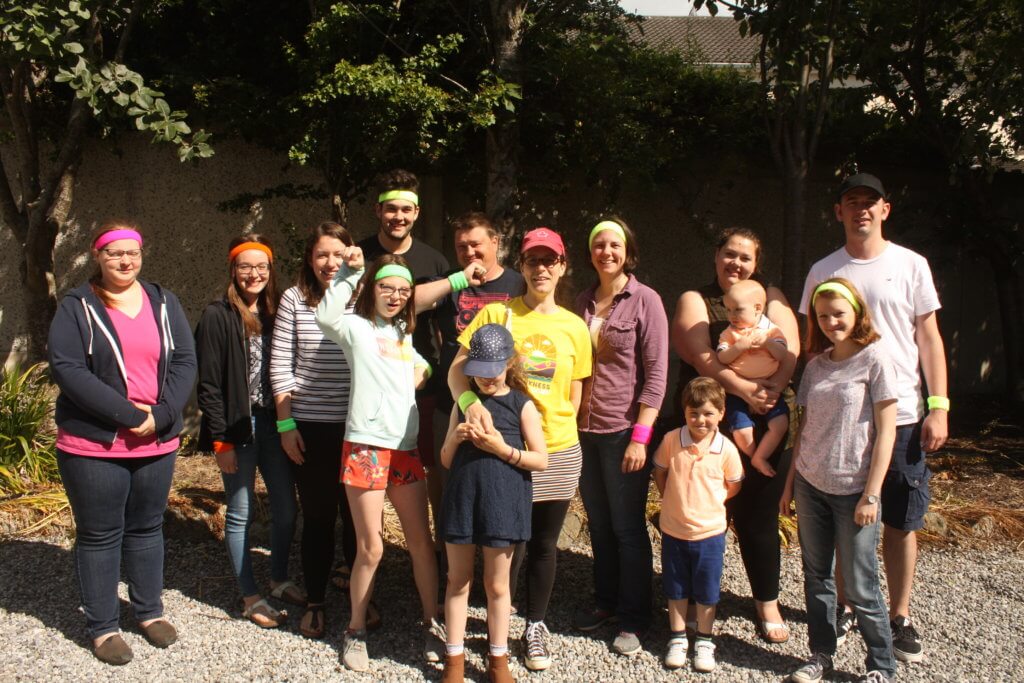 Monday July 1 we hit the ground running with the summer project at Shankill Bible Church. The theme this year is an olympic theme, and volunteers have been busy getting the church ready for the festivities!
We started off the day as a team with a delicious breakfast prepared by Katy W, and then joined the rest of the helpers for a leaders devotional time. Kevin spoke on 1 Kings 17 and how Elijah learnt to rely on God to meet all of his needs. God provided food and water for Elijah through ravens and a widow. Likewise God can meet all of our needs; however, like Elijah, they can sometimes come from unlikely sources!
We had 28 kids join us today for summer project. We started at 10.30 with games, and then a Bible time led by Kevin on the prodigal son. After the lunch the kids did a craft. Then in the afternoon Caleb, Larissa and Katy G organized and led team games on the green near the church.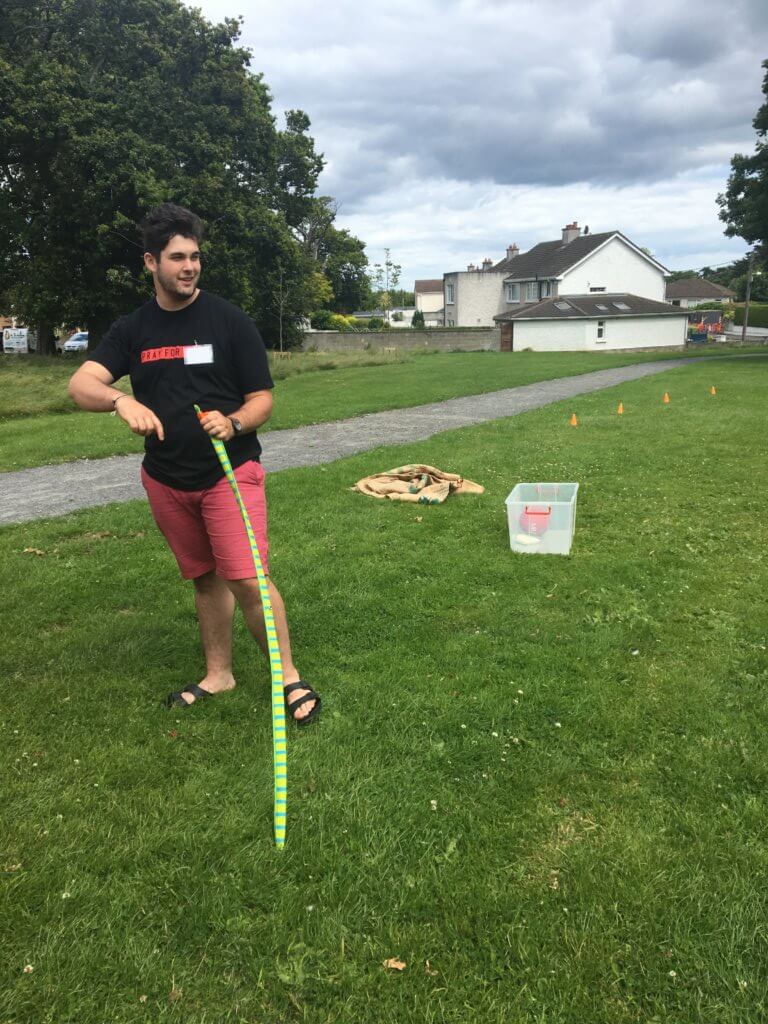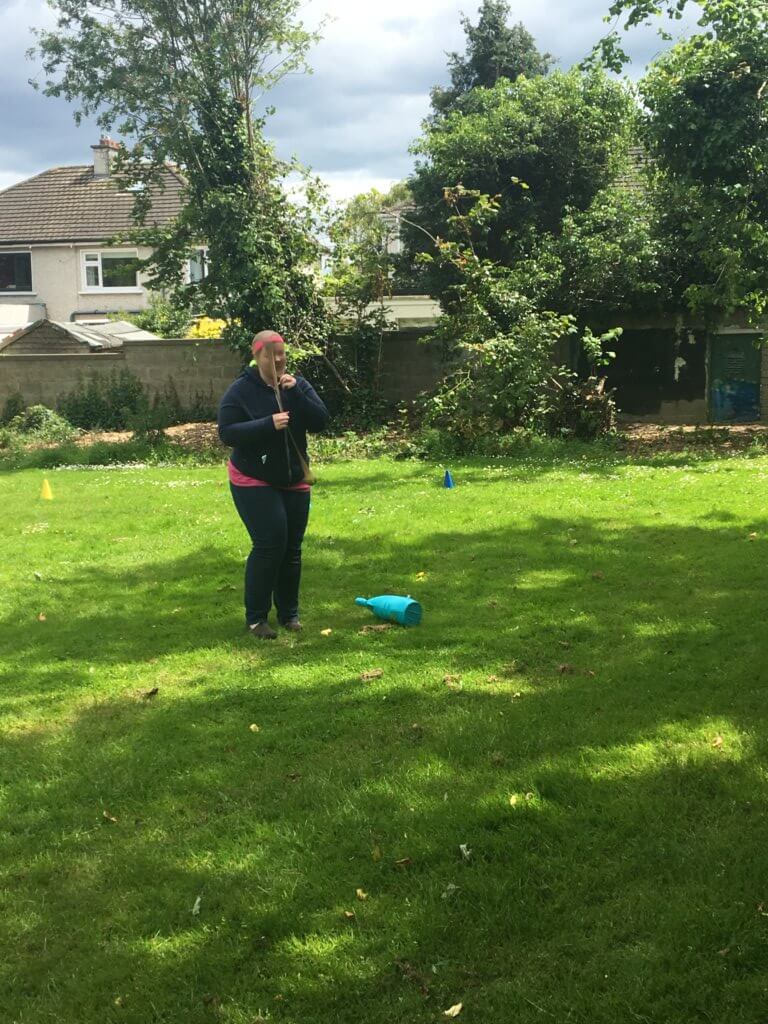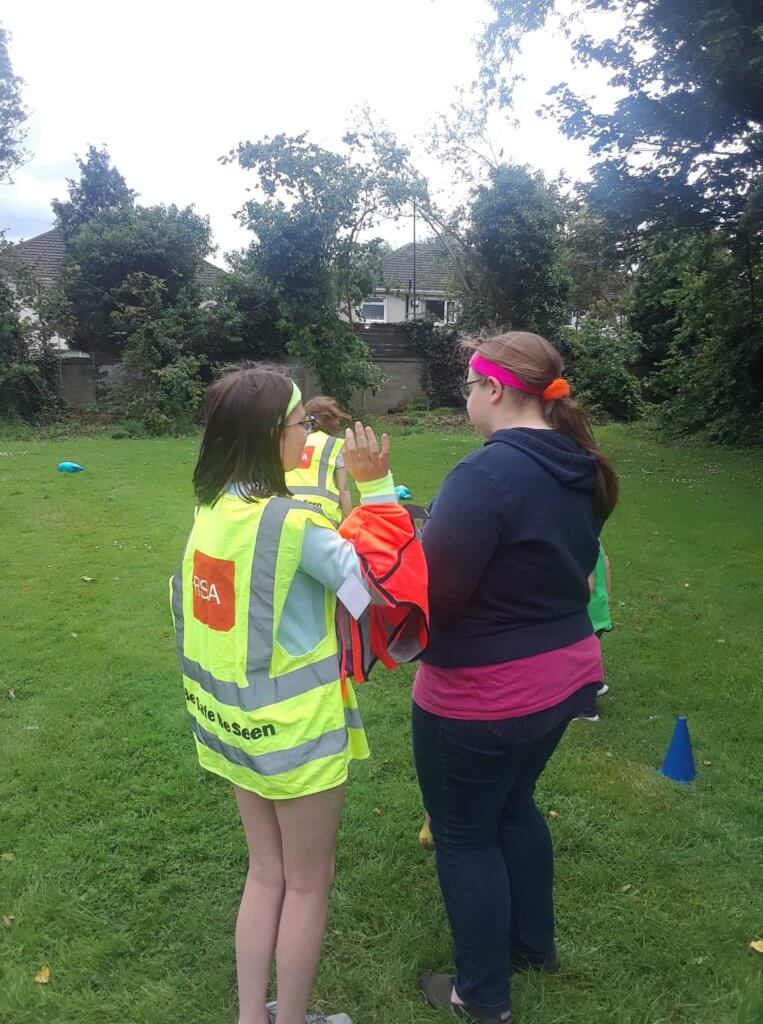 At 4 pm the kids headed home and the leaders cleaned up and debriefed. The team was then treated to food and fellowship with Len and Catrin Carolan and their two kids. After dinner Kevin gave us a demonstration on the different types of illusions used to explain the gospel. The rest of the evening was spent playing games and spending time together as a team.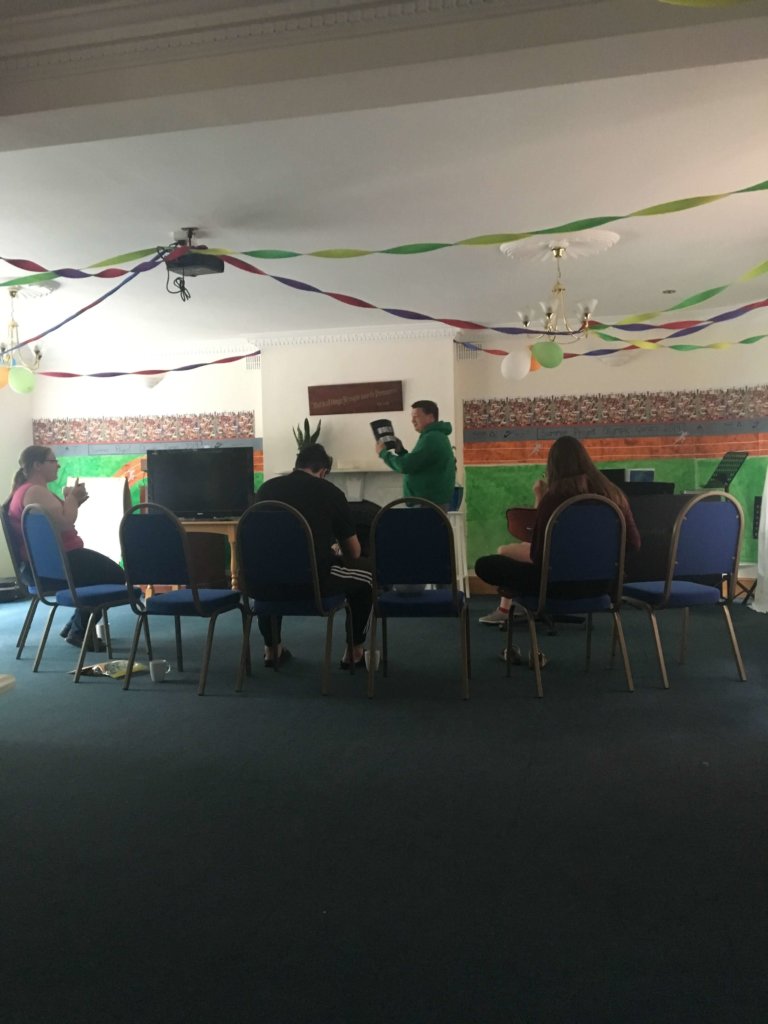 Thank you for your continued prayers for the team. You can find daily updates, pictures and videos from the team on the eTeams Facebook page.