Everyone has arrived safely in Dublin and have been settling in well and gelling together. Friday we started with orientation and cross-cultural training sessions. These continued today with Irish history and culture with Darwyn, a member of Shankill Bible Church.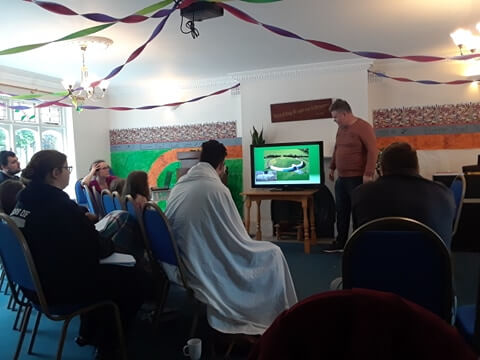 We were also able to do some sightseeing in Dublin. We walked the moat at Dublin Castle, and had an interesting encounter with the St Stephen's Green pigeon man. It was Larissa's first time trying gelato, and I think you could say she enjoyed it!
For dinner we enjoyed wonderful food and fellowship with the Gleeson's. Tomorrow Kevin will speak at Shankill Bible Church, and team members will teach the Sunday school. We will then share a fellowship lunch with members of the church, after which we will complete our final session of orientation.
Thank you for your continued prayers for the team. You can find daily updates, pictures and videos from the team on the eTeams Facebook page.