We started the morning off as a team with breakfast, and Kevin reminded us that sharing the gospel with the kids was not just for Bible Time, but even when we were playing games, having lunch, doing a craft etc. He encouraged us to pray for and take advantage of the opportunities when we could have a conversation with a child about the Lord. Then we joined the leader devotion and prayer time for the Shankill Summer project. Kevin spoke on 1 Kings 17:17-24 and the confidence Elijah had in the power of God to achieve the impossible. When trouble came (v. 17), Elijah's first reaction was to pray. Like Elijah our first reaction to trouble should be prayer, as we can rely on God as our source of provision. He prayed three times, and it wasn't until the third time that God heard and answered him. We too can be confident in God's power to answer prayers, even when it doesn't seem like God hears them. Kevin also reminded us that God can still use our frailties and mistakes – and what a comfort that is, that the Lord's "grace is sufficient for you, for My (the Lord's) strength is made perfect in weakness" (2 Corinthians 12:9).
We had 28 kids again today, and Kevin once again gave the message in Bible Time, this on the foolish follower from Mathew chapter 7.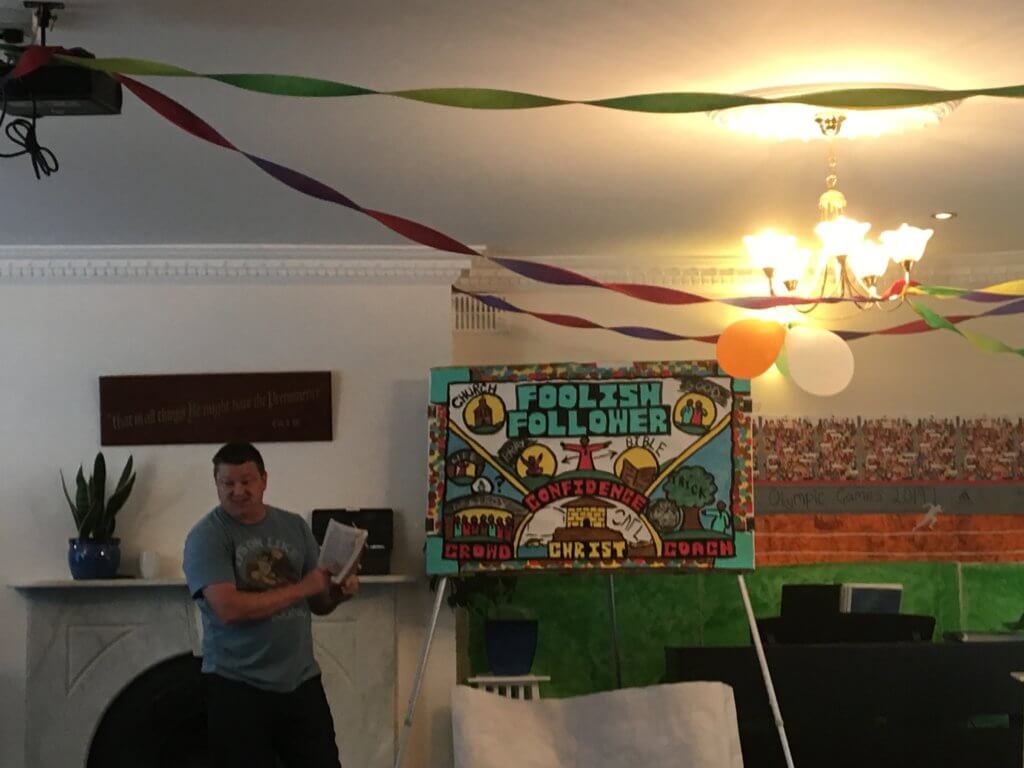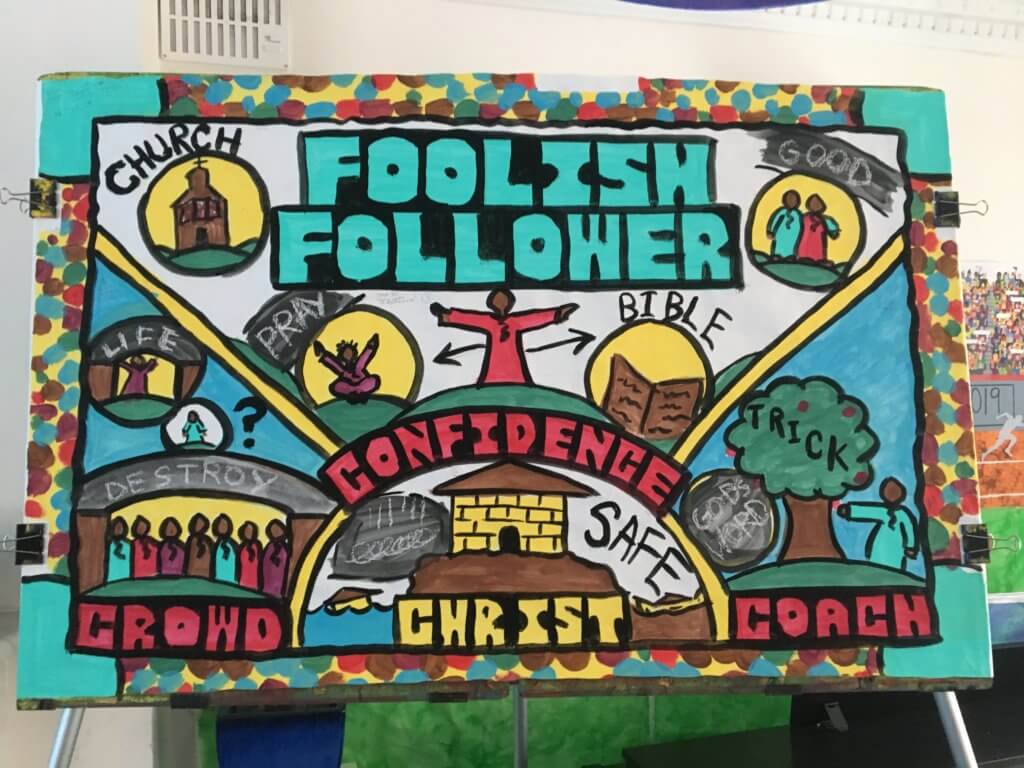 Then in the afternoon Caleb, Larissa and Katy G joined the rest of the leaders to take the kids to Kid Zone, an indoor adventure play area. When they returned it was time for a snack and quiet games before heading home. Then the team joined the leaders to debrief on the day with a time of prayer. One item of praise is that so far by the grace of God the kids have been so well behaved and the programming has gone smoothly. Please join us in praying for each one of these kids and their families, as like Paul's desire for the Israelites to be saved, our desire is that they would be saved (Romans 10:1). Please also pray for members of Shankill Bible Church who have begun to and will continue to build relationships with these kids and their families long after the summer project is over.
We enjoyed wonderful food and fellowship with Darwyn and Regina and their two children. Like Len and Catrin last night Regina worked with us all day at summer project and then went home to prepare a meal for the team. We are so grateful for their willingness to host us!
Thank you for your continued prayers for the team. You can find daily updates, pictures and videos from the team on the eTeams Facebook page.