Today was our third day of the Holiday Bible Week at Waterford Christian Assembly. Again we started the day with a devotion at Waterford with David speaking on 2 Timothy 4 and how we should be eagerly waiting for the return on the Lord, looking toward our eternal rewards. We had about 15 kids attend the club today. Throughout the week Caleb, Larissa, Katie and Kathryn have kept their same jobs – Caleb leading the games, Larissa the singing with Olivia accompanying on the ukulele, and Katie taught the memory verse, and Kathryn gave the quiz.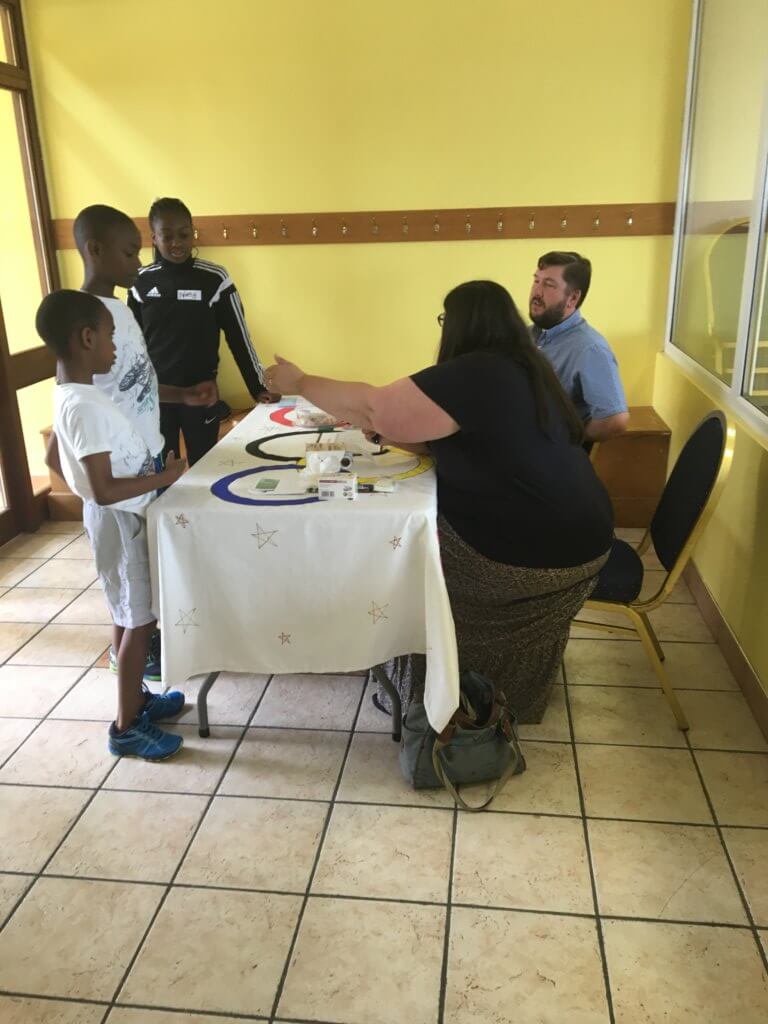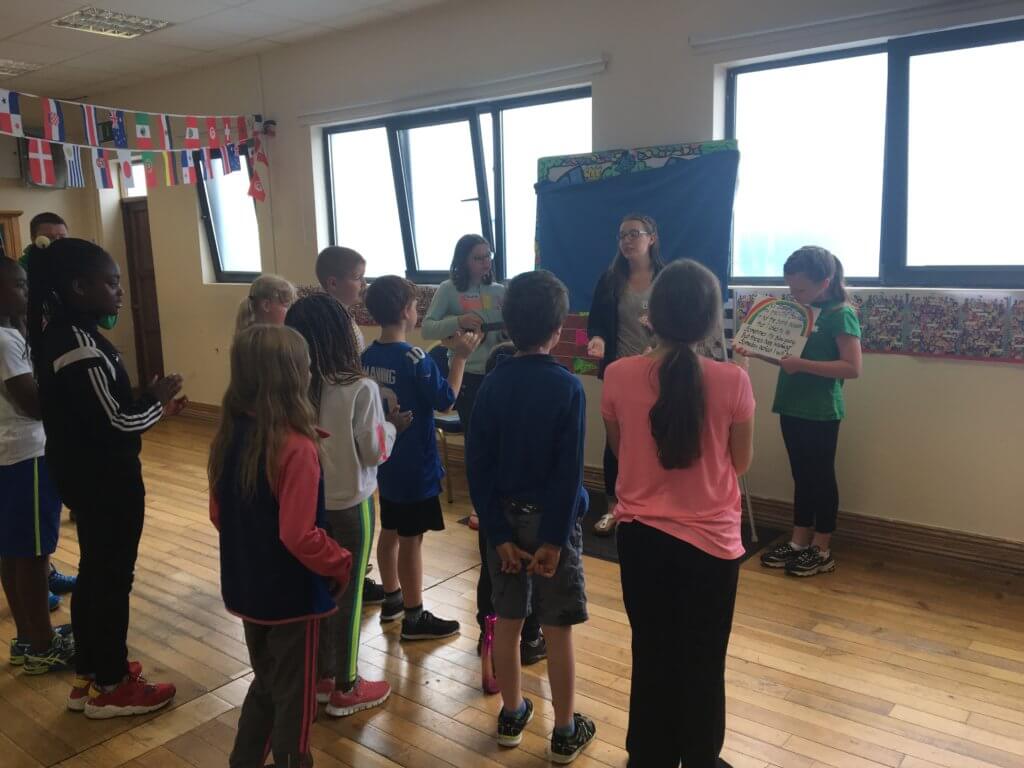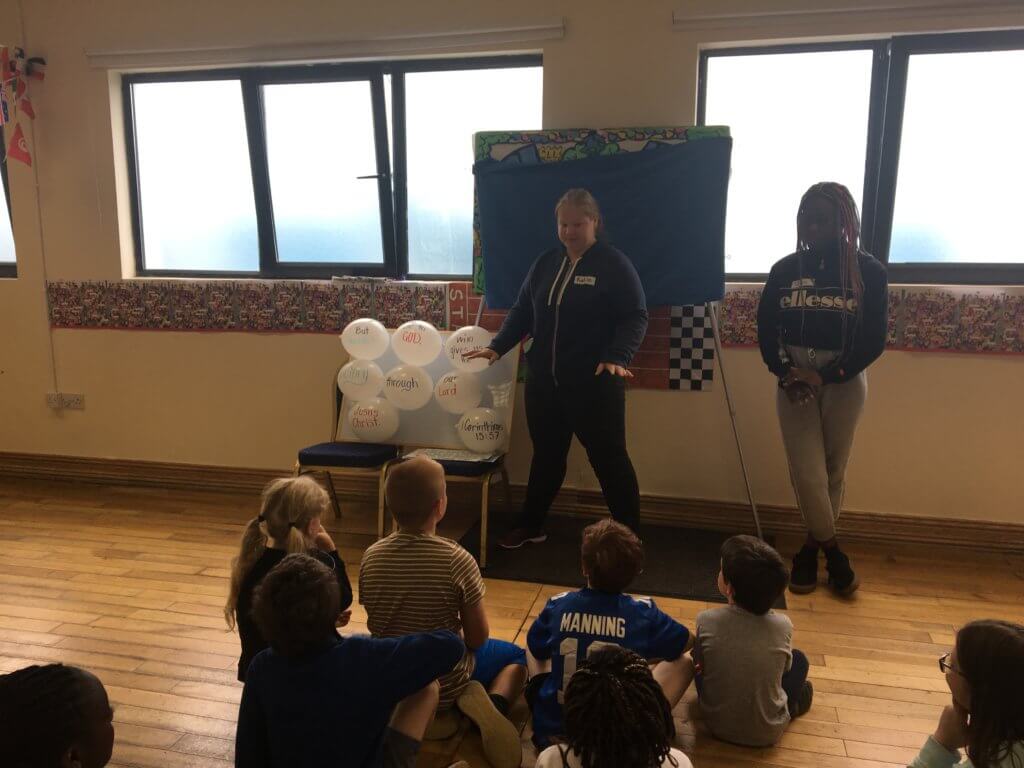 Larissa also gave the message today on Zaachaeus. This was her first time using a sketch board, and she did a great job!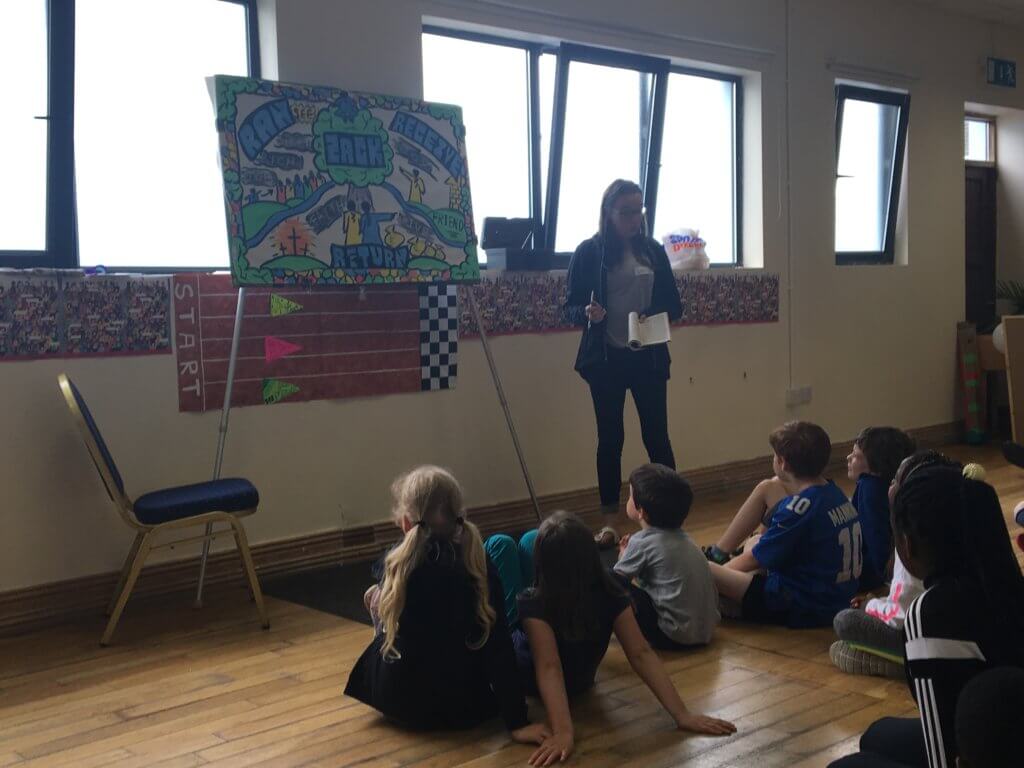 For the activity the kids decorated and then raced their boats, pushing them across the kiddie pool only using their breath. It was good fun, and we crowned 1st, 2nd and 3rd, with a tenth of a second between 1st and 2nd. We also had a friendly competition between leaders.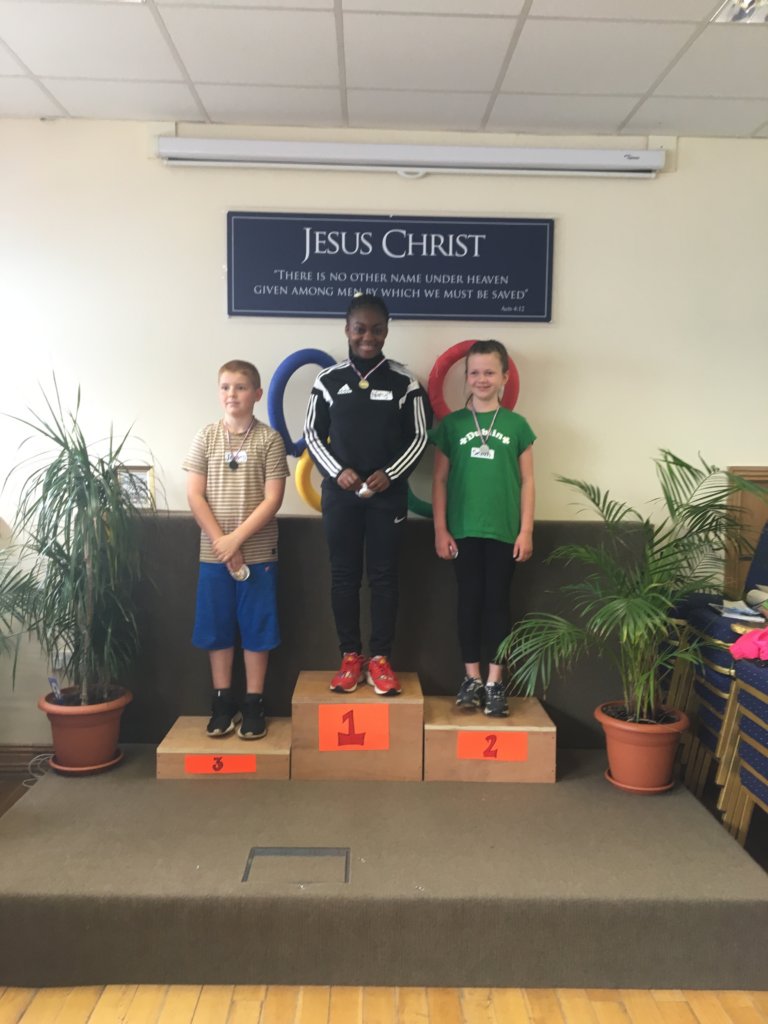 In the afternoon after a delicious lunch and some free time we headed to the green for our second kids club, where we had about 15 kids as well. Again Larissa led the singing, and instead of a message Caleb, Katie and Kevin each did an illusion to share the Gospel – Caleb did the bag trick, Katie did the thumb trick, and Kevin did the bottle trick. Kathryn then gave the quiz, and lastly for the activity we did a carnival theme where there are different stations and each child gets a sweet for participating in each activity. Out of all the games the most popular by far was the one where the kids got to throw a wet sponge at a team member, trying to hit their face. Caleb was the lucky team member.
After the kids club the team headed to Pat and Sheila's, members of Kilkenny Christian Assembly, for a delicious meal and wonderful fellowship. Lastly we attended the midweek prayer meeting at Kilkenny Christian Assembly, spending some time visiting with the saints afterward.
Thank you for your continued prayers for the team. You can find daily updates, pictures and videos from the team on the eTeams Facebook page.