This morning started the same as yesterday – we travelled early to Waterford and had a devotion time with David and Beth Wilson and Brian and Rachel Johnson. Today Brian spoke on Matthew 6. Then we had some time to prepare before it was time to start our second day of kids clubs at Waterford, with about 15 kids joining us today. We started the club off with games led by Caleb. Then Larissa led the singing with Olivia joining her on the ukulele. After that Katie G taught the memory verse using a fun game that involved fake moustaches. Then for the lesson members of the team used different illusions to share the Gospel. Caleb did the bag trick where you pull out three bags out of a seemingly empty bag. Kevin did a straw and rope trick, and then Katie did the thumb trick. Then Kathryn gave the quiz. Finally the kids decorated their own javelins and then we had a fun javelin throwing competition. First, second and third place winners were crowned in a mini ceremony.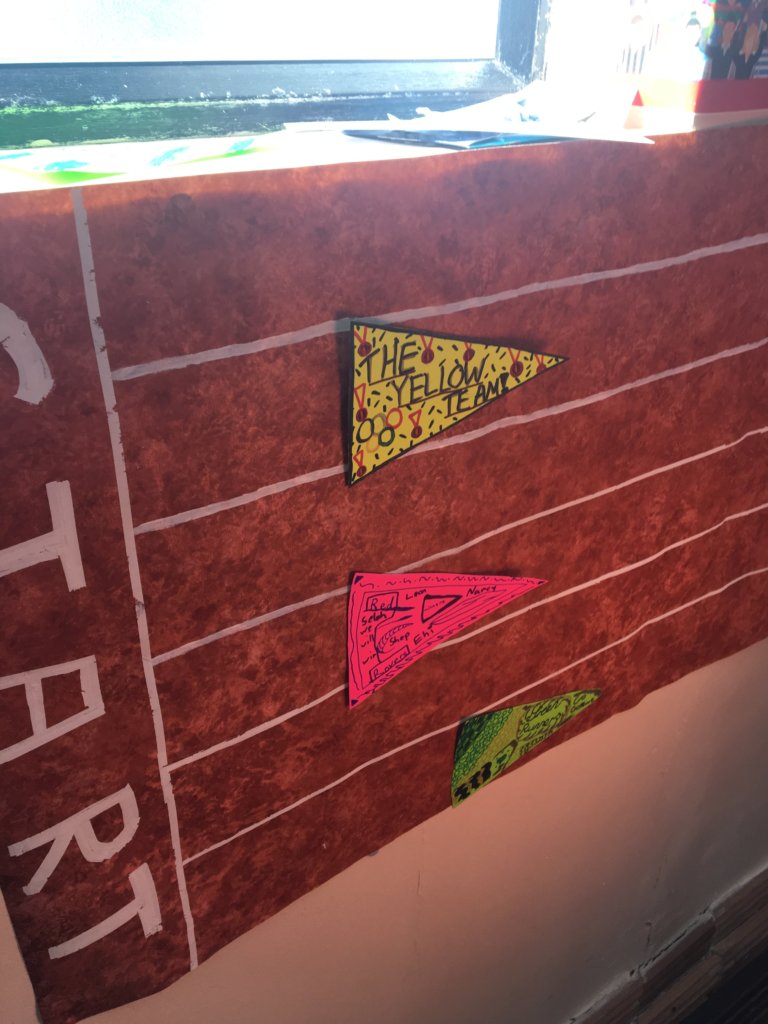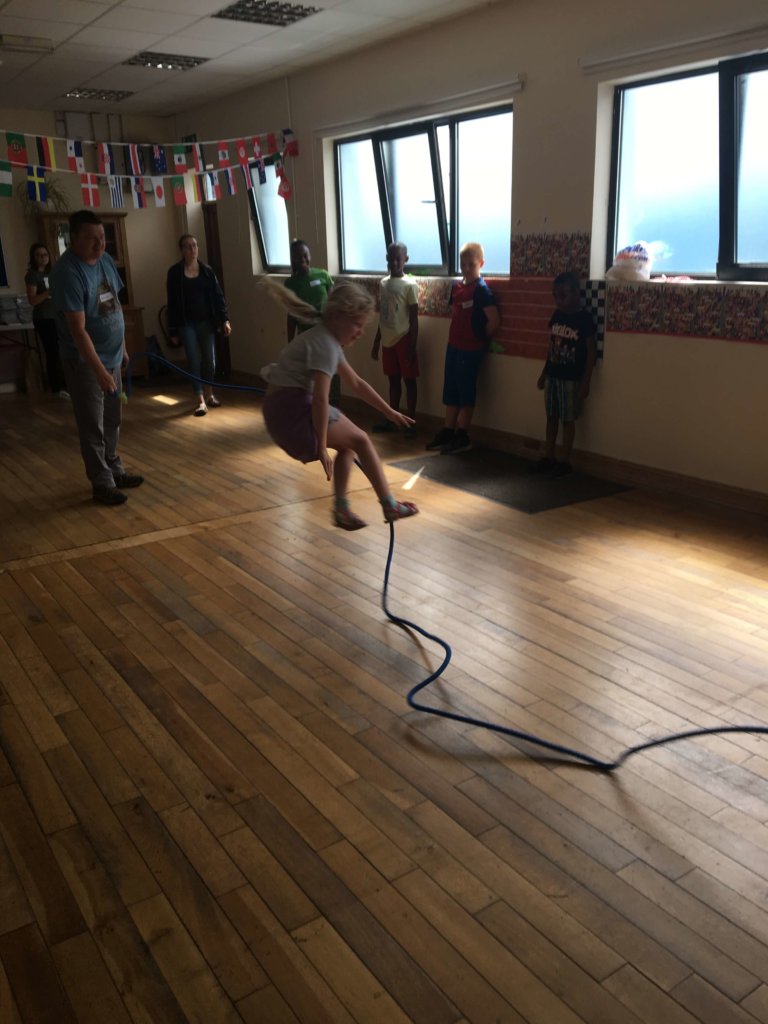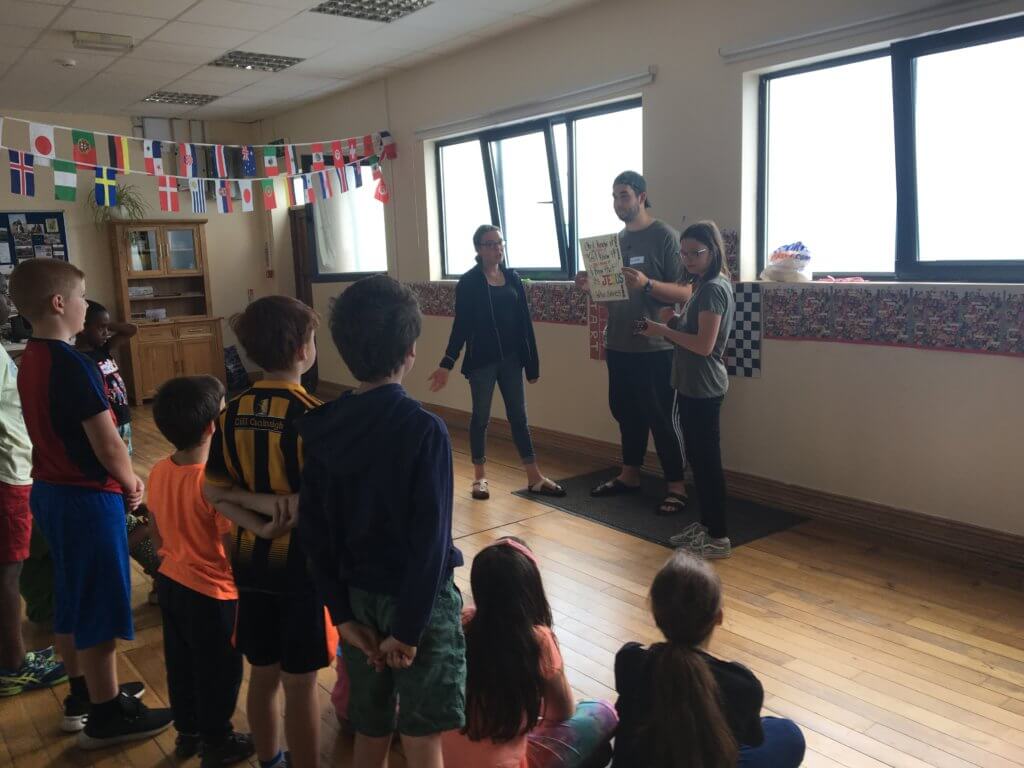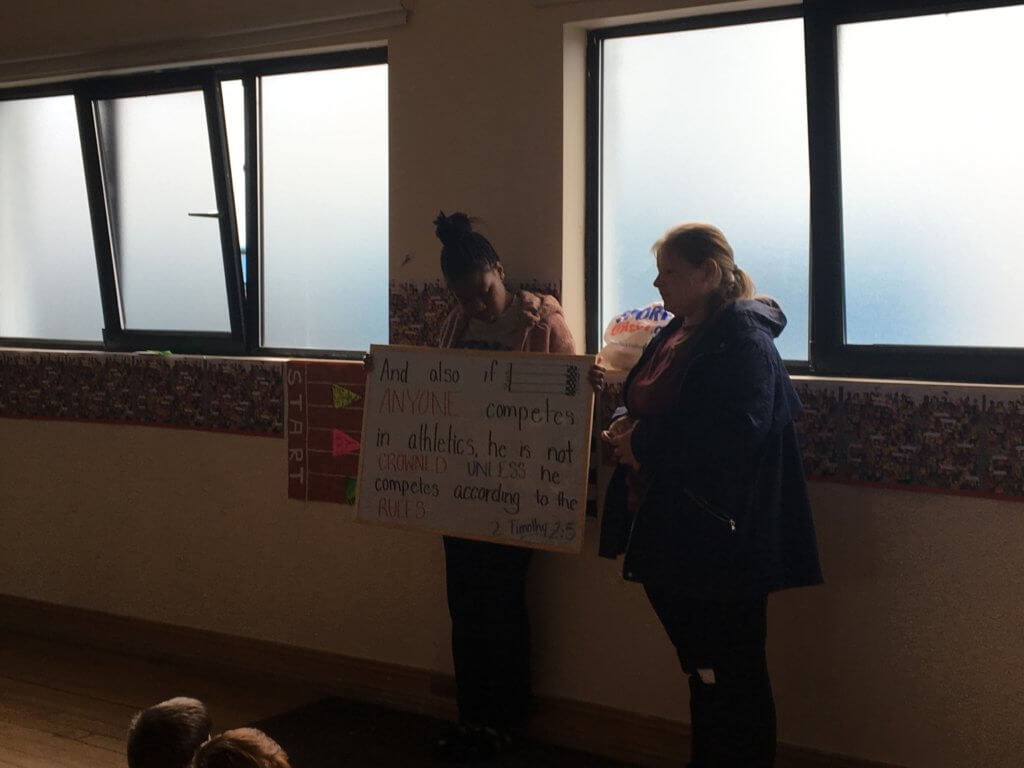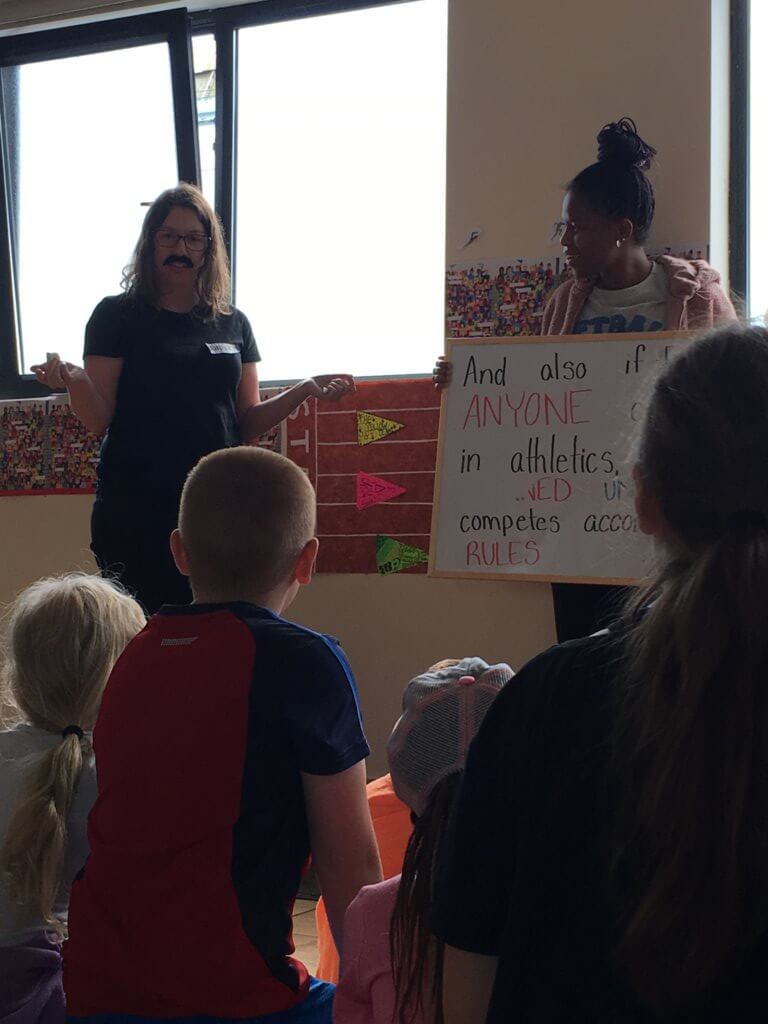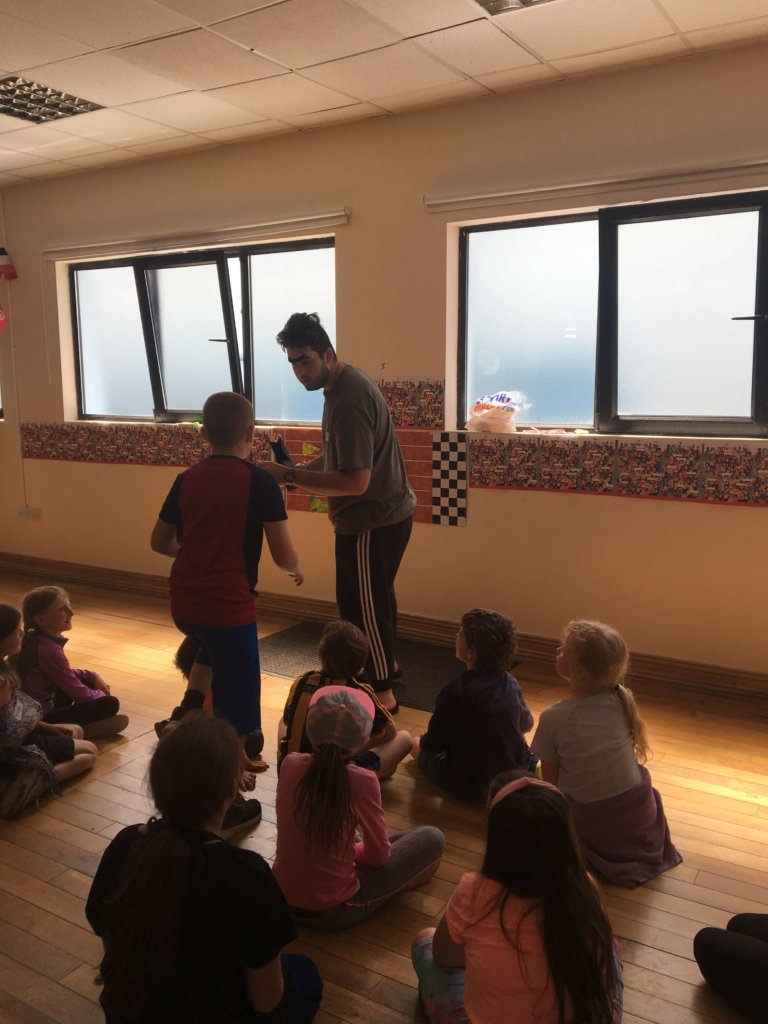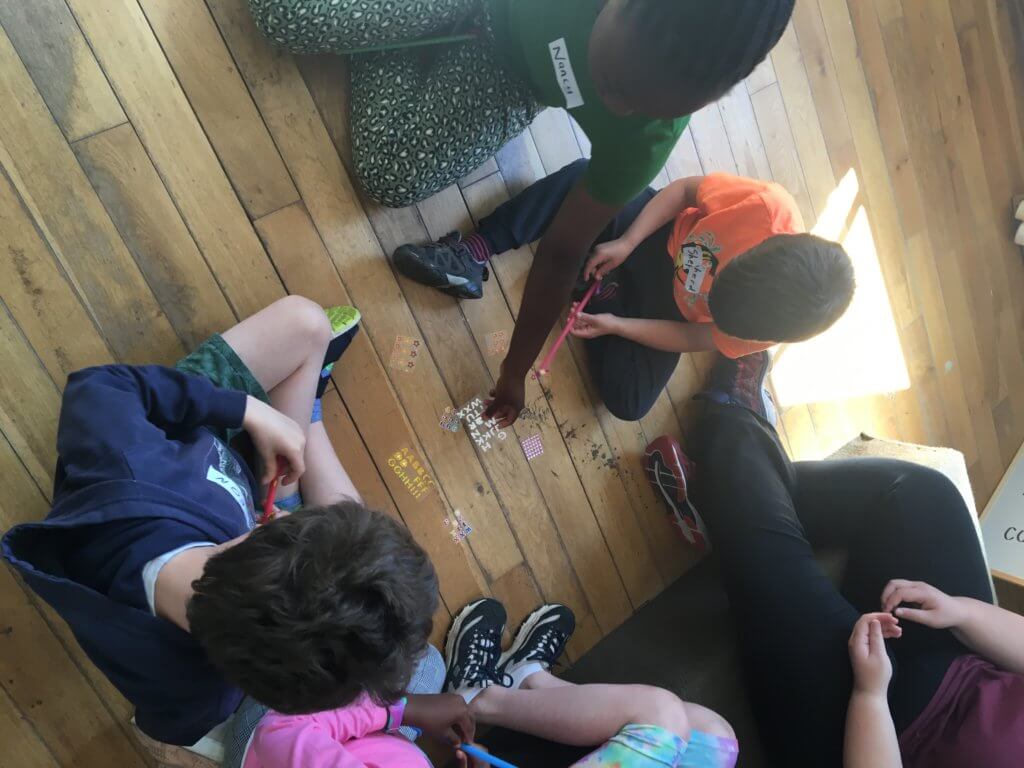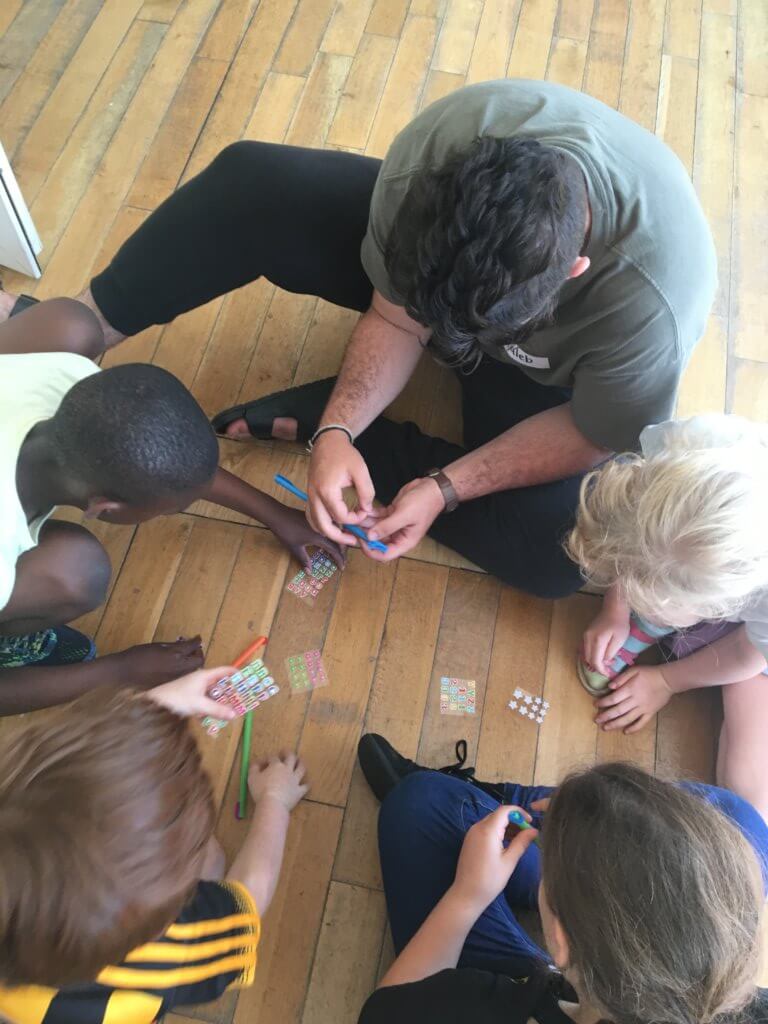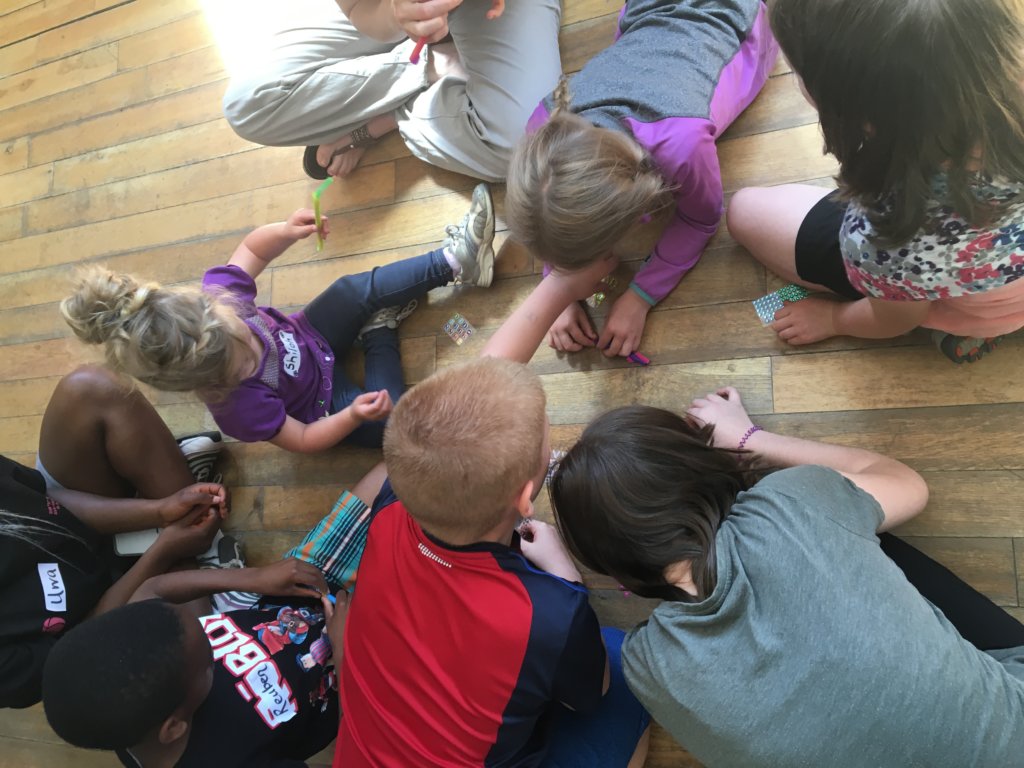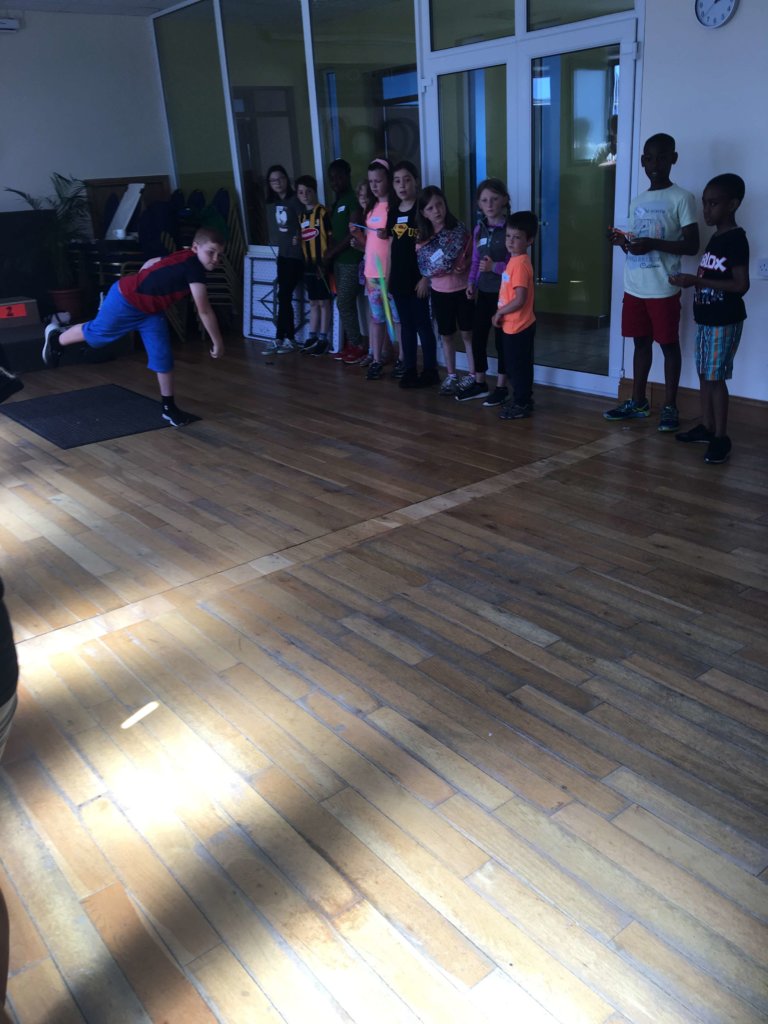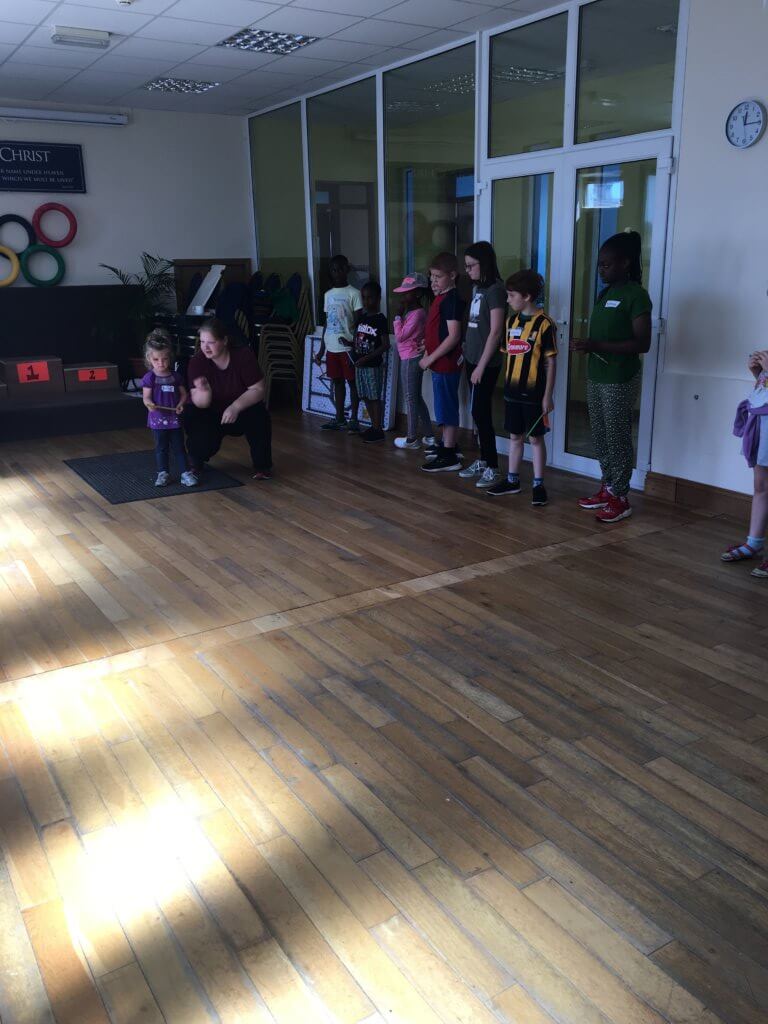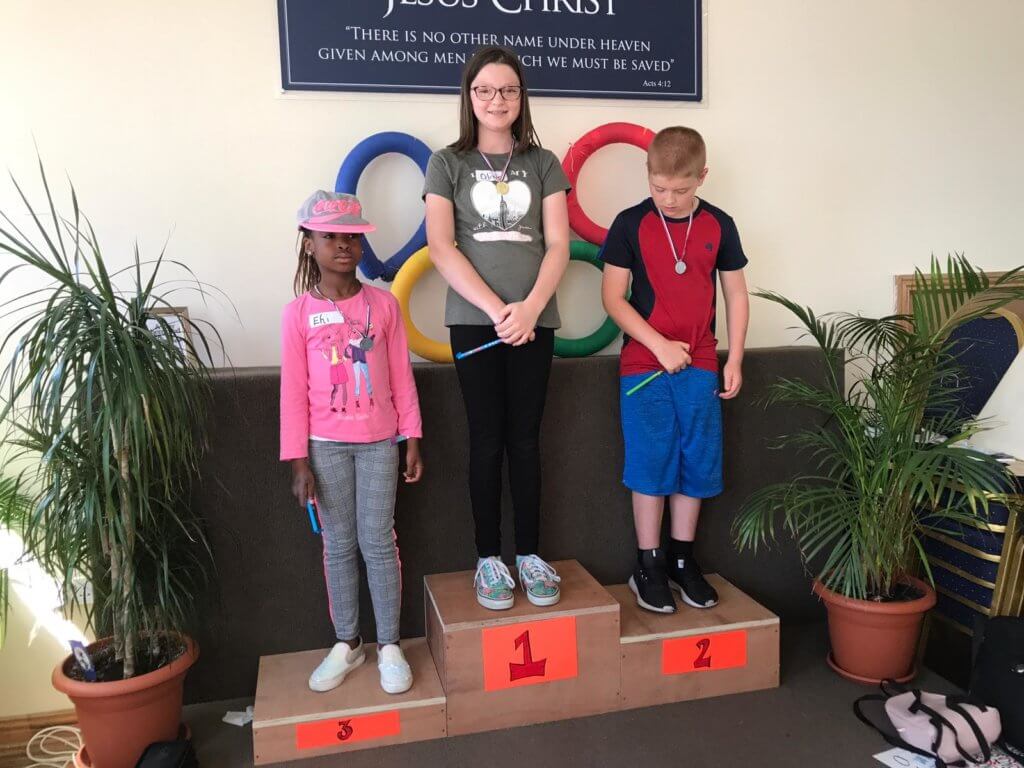 After the club was over we had a delicious lunch with the Johnsons'. Then in the afternoon we headed to the green for our afternoon kids club, which will run Tuesday through Thursday. It was a beautiful warm, sunny day today. We were truly blessed with such good weather for the start of this outdoor club. As soon as we arrived and began to set up some very excited kids started arriving, some of whom have been coming to this club for as long as nine years! We started with some games led by Caleb, and then singing led by Larissa joined by Olivia on the ukulele. The kids really enjoyed the singing and the actions. After a Bible lesson from Kevin Caleb did the rope trick, and then Kathryn gave the quiz. Then we played some olympic-themed games on the green, including ball throwing and long jump. We ended the hour long club off with football (soccer) and other games.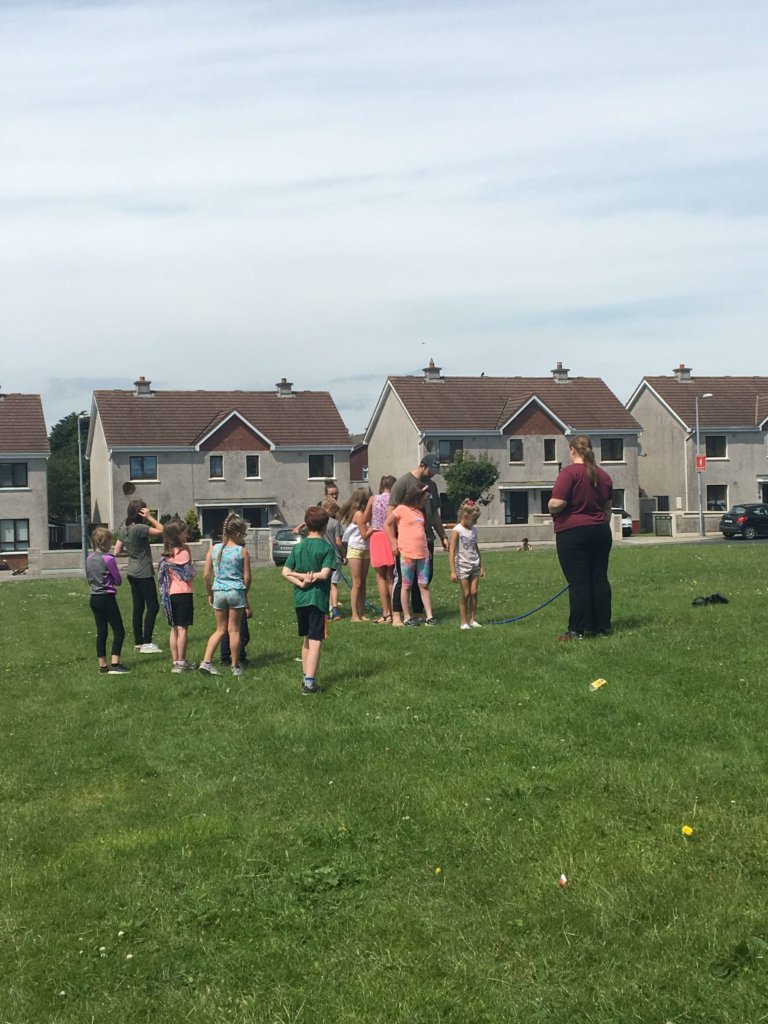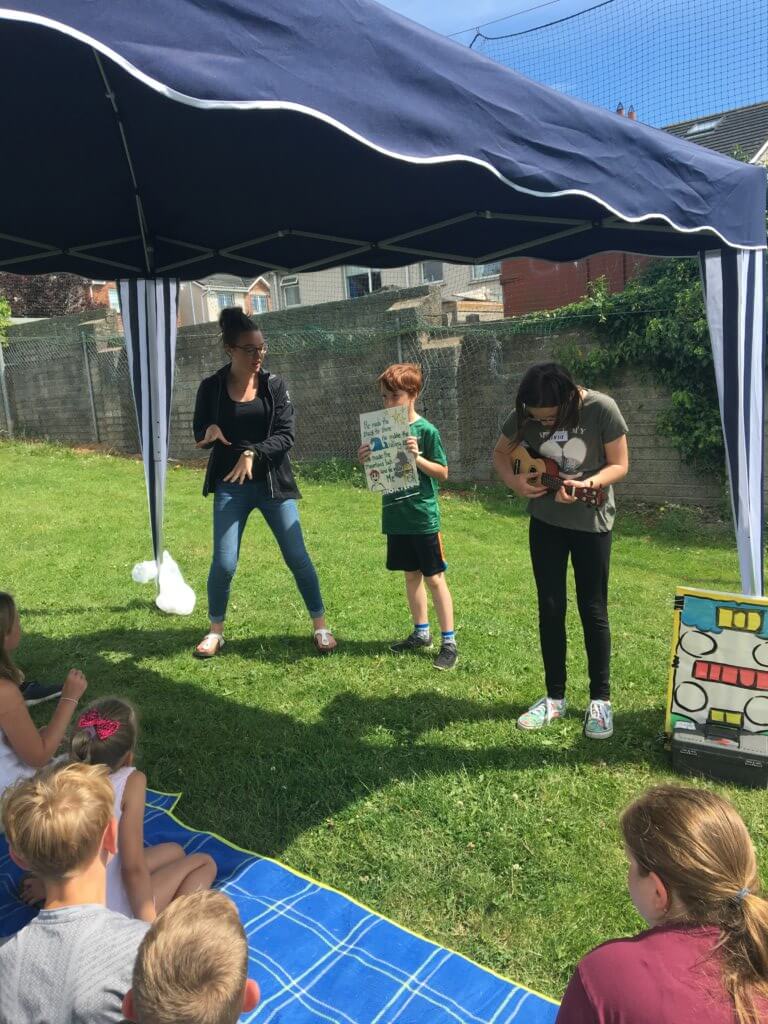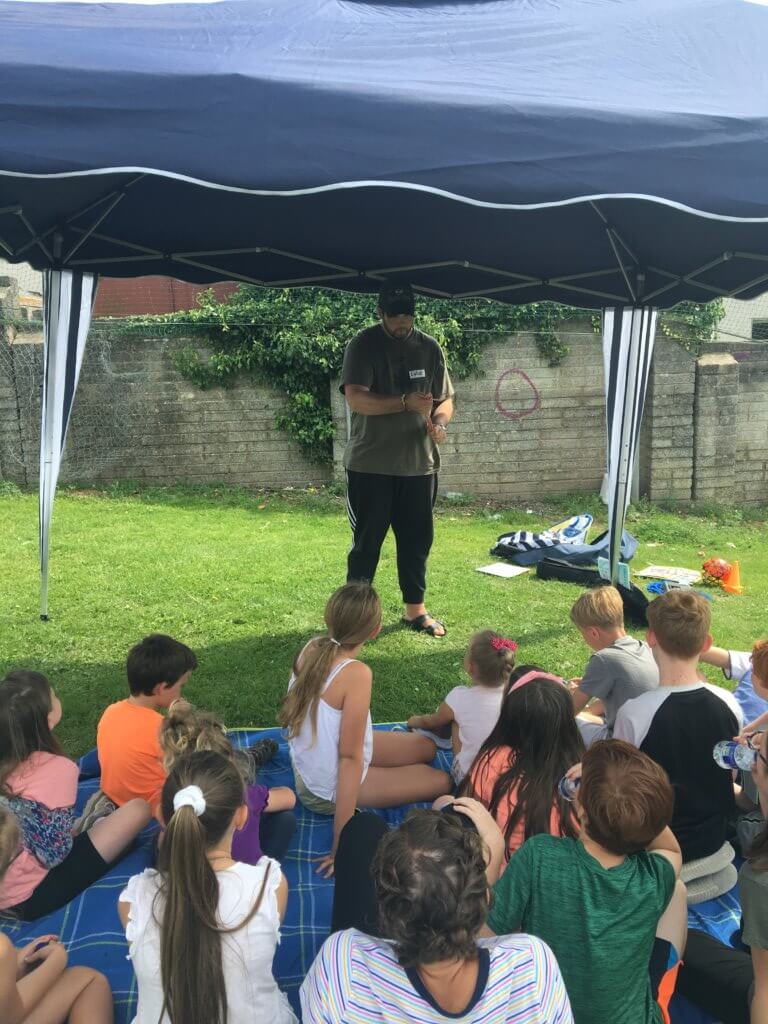 After the afternoon club the team travelled to Dunmore East to spend some time by the sea and and travel the scenic route back from Dunmore East to Tramore. Then we returned to Waterford to join them for their evening meeting, where Brian spoke on Psalm 10. After we headed back to Kilkenny for the night. Everyone is tired. Please pray for strength as we continue our week in Waterford.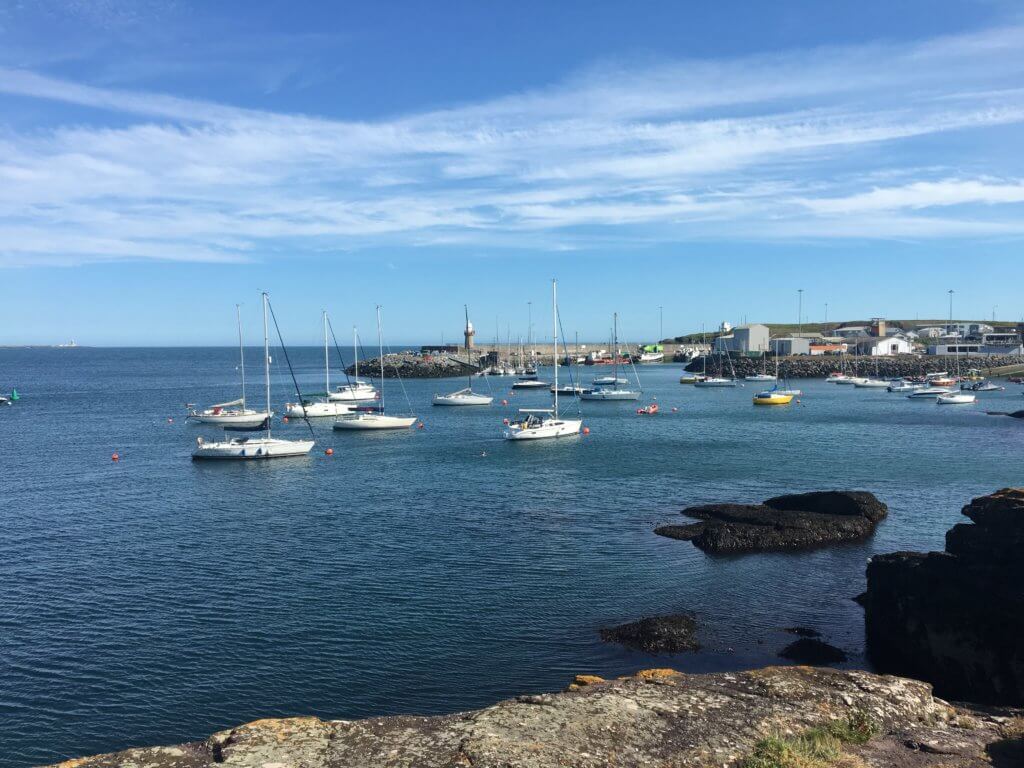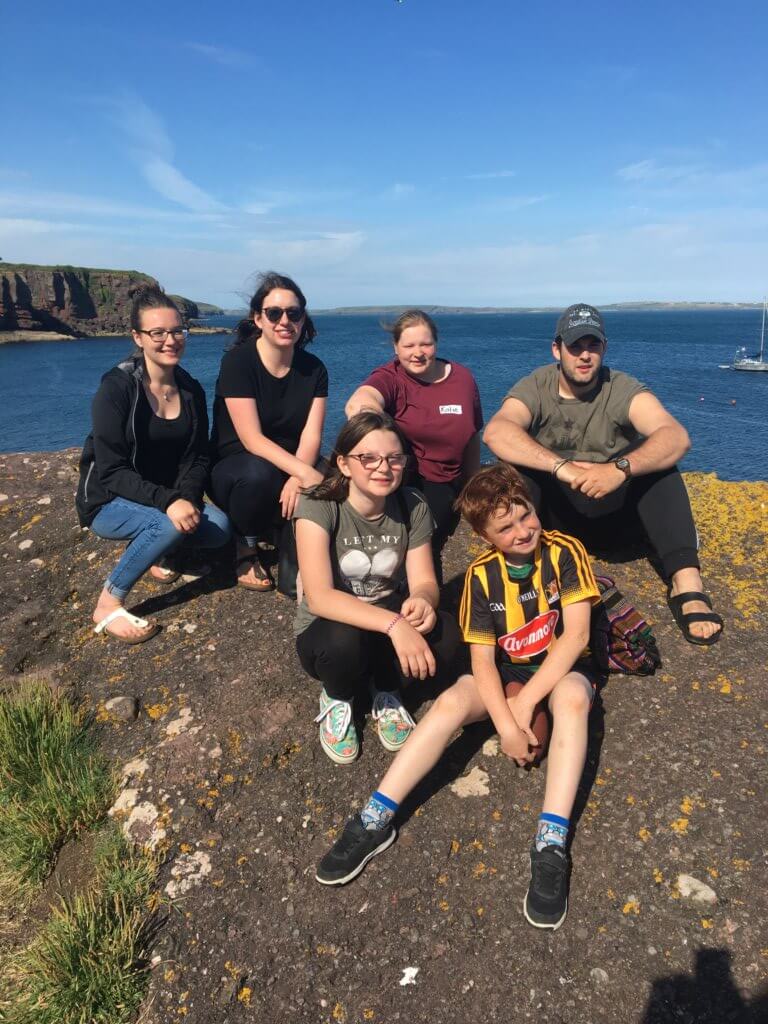 Thank you for your continued prayers for the team. You can find daily updates, pictures and videos from the team on the eTeams Facebook page.