Click here to watch a recap of todays events from Wayne and Sean.
The team started early this morning at Grace Primary School. There are about 100 students enrolled there between the ages of 9 and 13. Calvin gave the presentation, Nelson showed the kids a new song, Becky gave her testimony and another team member showed the kids the gospel rope trick.
Click here to see Nelson singing the stand up sit down song with the kids.
After the visit to the school the team visited Western Paradise to hand out tracts and do some street preaching; however they didn't have much success. They then decided to visit another small community named Hattieville. The team spent some time preaching in front of the local store and visiting people at bus stops. The team members were very encouraged by the response to the Gospel in Hattieville.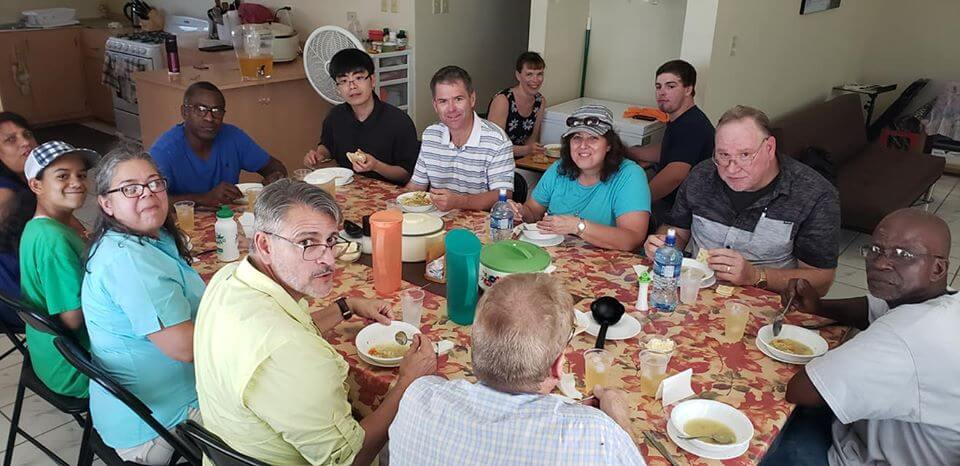 The team then divided into three groups to do outreach at two youth reform schools run by a Christian organization. Two of the groups gave Gospel presentations at the Royal Princess Youth Hostel. These young people are wards of the state. Two team members gave their testimonies. The other group gave a Gospel presentation at the voluntary reform school across the street, where about 60 young men between the ages of 16 and 20 were in attendance. Sean gave his testimony.
Lastly the team ended the day with prayer meetings at Grace Chapel and Western Paradise. Francis spoke at Grace Chapel while Jonathon gave the message at Western Paradise.
Thank you for your continued prayers for the team. You can find daily updates, pictures and videos from the team on the eTeams Facebook page.