"I am the bread of life" John 6:48
Our morning started with a presentation of the gospel at Nel Educational Complex, where one hundred children gathered with their teachers to hear the message. Each of the children received a wristband with the five colours and heard the good news preached through Philemon, Daniel, and Charles. Many children have been told of the saving grace of the Lord Jesus Christ; please pray with us that their hearts will be won early so that they can use their lives for the Saviour.
Our afternoon destination for tract distribution was downtown Kumasi. Approximately 2500 gospel tracts where given out and many team members had good conversations. Nathaniel sat and explained to a Nigerian man that his good works couldn't save him, and Abigail gave a tract to a young lady who read it as she walked away. It was not long before this young woman ran back to Abigail in tears, saying that she had stolen some money just before reading the tract, and was convicted by the Word of God in it that she had sinned and needed to repent.
While we spread out from the Culture Center near downtown Kumasi to distribute hundreds of tracts to the bustling crowds, the rain suddenly came down in torrents. While returning to the Culture Center to meet other team members we noted several Ghanaian people scrambling to collect something from the ground. Some were even fighting with each other to collect the treasures they were finding. As it turns out they were scrambling for a certain leaf that falls from a certain Eucalyptus tree, believing that it is a blessing from above, bringing health benefits to the body. It seems remarkable that people would value a leaf falling to the ground from heaven above. How much more ought we to scramble for the manna that came down from heaven in the person of our Lord Jesus Christ?
Our day ended with the Jesus movie in Twi, and a good crowd gathered. Nathaniel shared a powerful personal testimony, and Nico followed up with a plea to those gathered to repent and believe the gospel which they have heard many times. Please do keep the team in your prayers as they are becoming tired and we risk trying to continue in our own strength. Please pray that we will find good time in our days to replenish our spirits in the Word of God so that we have much to give the people we meet on the streets.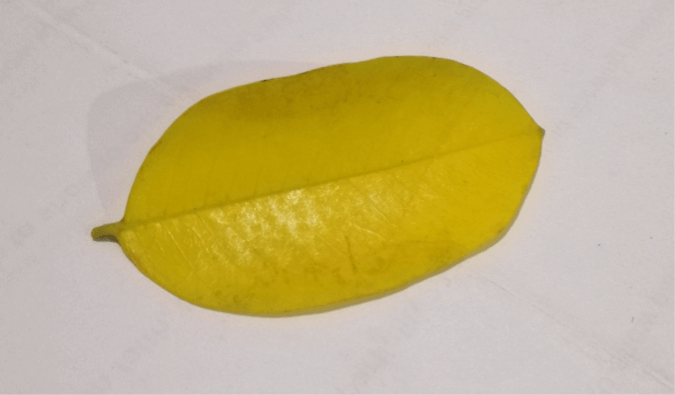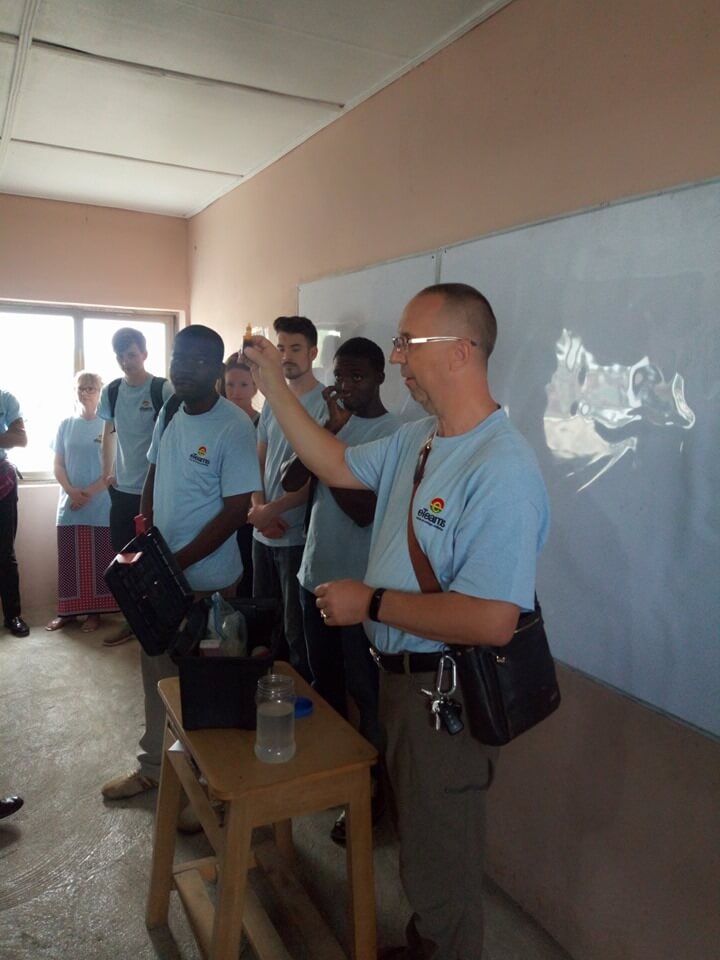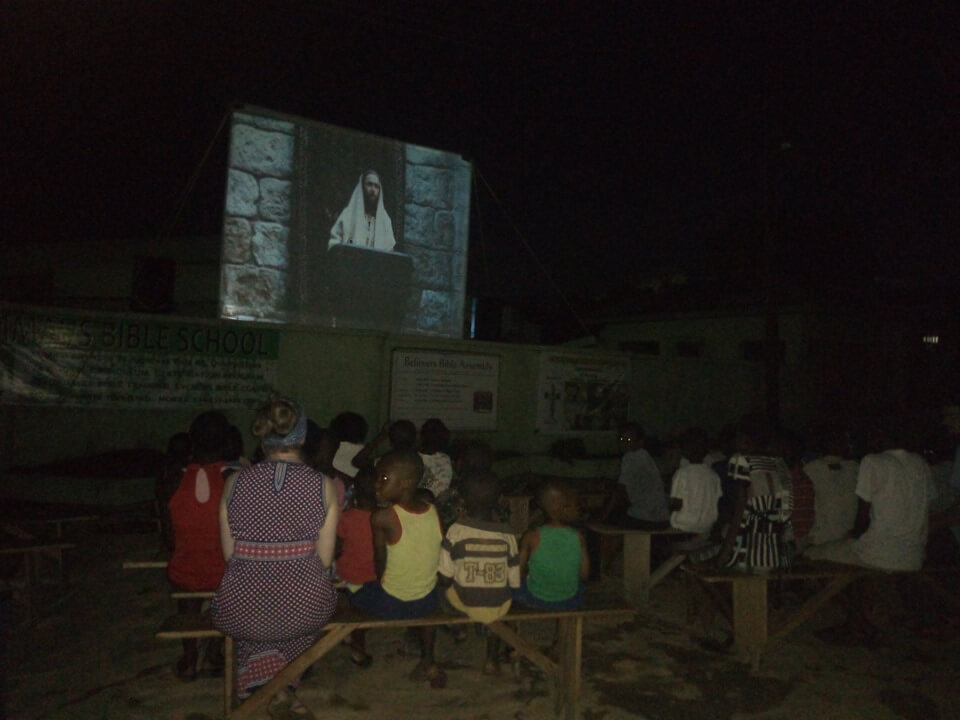 Thank you to all who have been praying for and supporting this effort. Click here to go to our Facebook page for more updates, pictures and videos.