Over the weekend the last of the team members arrived in Belize for the 2019 eTeam, marking the 5th eTeams group to Belize. Over the next two weeks the team will be visiting many locations in Belize to present the gospel and distribute literature.
On Friday and Saturday we met the other team members and had orientation and training. Sunday was a big, full, blessed day in Belize for the team. At Grace Chapel in Belize City team members taught the adult Bible class, preached, ministered in music and taught Sunday school.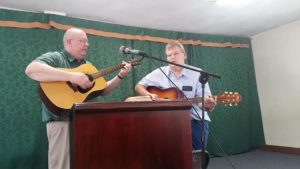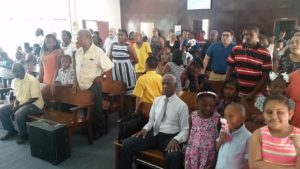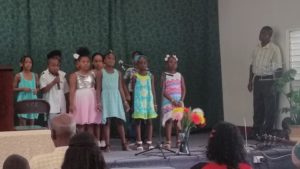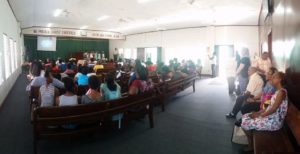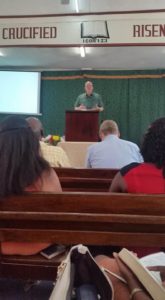 On Sunday evening we conducted a workshop considering the Biblical basis and practice of evangelism. We had two sessions with about 30 in attendance. Jeff covered the fundamentals of the faith and cults and world religions, while Wayne shared some practical methods and motives for evangelism. There were plenty of good questions and discussion.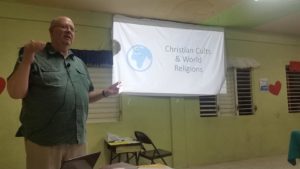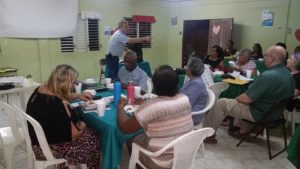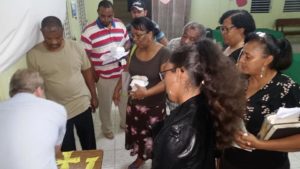 On Monday the team plans to go on an excursion to get to know each other better and to do some sightseeing. Please pray for strength and blessing for the team, and please pray for all who will hear the Good News over the next two weeks.
"Faith comes by hearing, and hearing by the Word of God." –  Romans 10:17
Thank you to all who are praying and supporting this effort. Click here to go to our Facebook page for more updates, pictures and videos from the current eTeam in Belize!